ImmUnity
SKU: U505
$39.95
LIMITED TIME SPECIAL! BOGO going on NOW! A proven, natural botanical and fruit blend to help protect your body.
LIMITED TIME SPECIAL!
For each bottle of ImmUnity you buy, Univia will match it at no additional cost.
Buy 2, get 2! Buy 4, get 4. Limit to match is 5 (per day).
SHIPPING BEGINS MARCH 27
---
Retail Price: $39.95 USD

(Click "

Add to cart

")

Preferred Customer Price: $34.95 USD

(Click "

Add to subscription

")

Wholesale Price: $29.95 USD**

(a 10$ savings off retail!)
---

ImmUnity was carefully designed to help your immune system do its magic. Your immune system is a well-oiled machine when it comes to naturally fighting off toxins, bacteria, and viruses. But sometimes, your immune system weakens and needs a little help. The essential vitamins, herbs, and botanical blend of ImmUnity may be your secret weapon in the fight against the flu, colds, and other viruses.*
Our immUnity blend is built to fortify and strengthen your immune system. ImmUnity has anti-inflammatory, antioxidants, and anti-viral properties that should also help you to reduce stress and help protect your heart. ImmUnity was designed to help defend you when traveling, when you're preparing for exposure to large crowds, at work/school, and whenever you simply feel like your body needs an extra boost of immune help.
WHAT IS IN IT:
Vitamin C
Zinc
Elderberry Fruit Extract
Garlic Bulb Extract
Echinacea Purpurea Plant Extract
This product, as all of our products are made in the USA under the strictest manufacturing guidelines.
**Become an Influencer with Univia to enjoy WHOLESALE pricing (click here).
PRODUCT SPECS:
Size: 60 capsules (a 30 day supply)
*This product has not been evaluated by the Food and Drug Administration. It is not intended to diagnose, treat, or cure any disease. Not recommended for person under 18 years of age, or women who are pregnant or breastfeeding.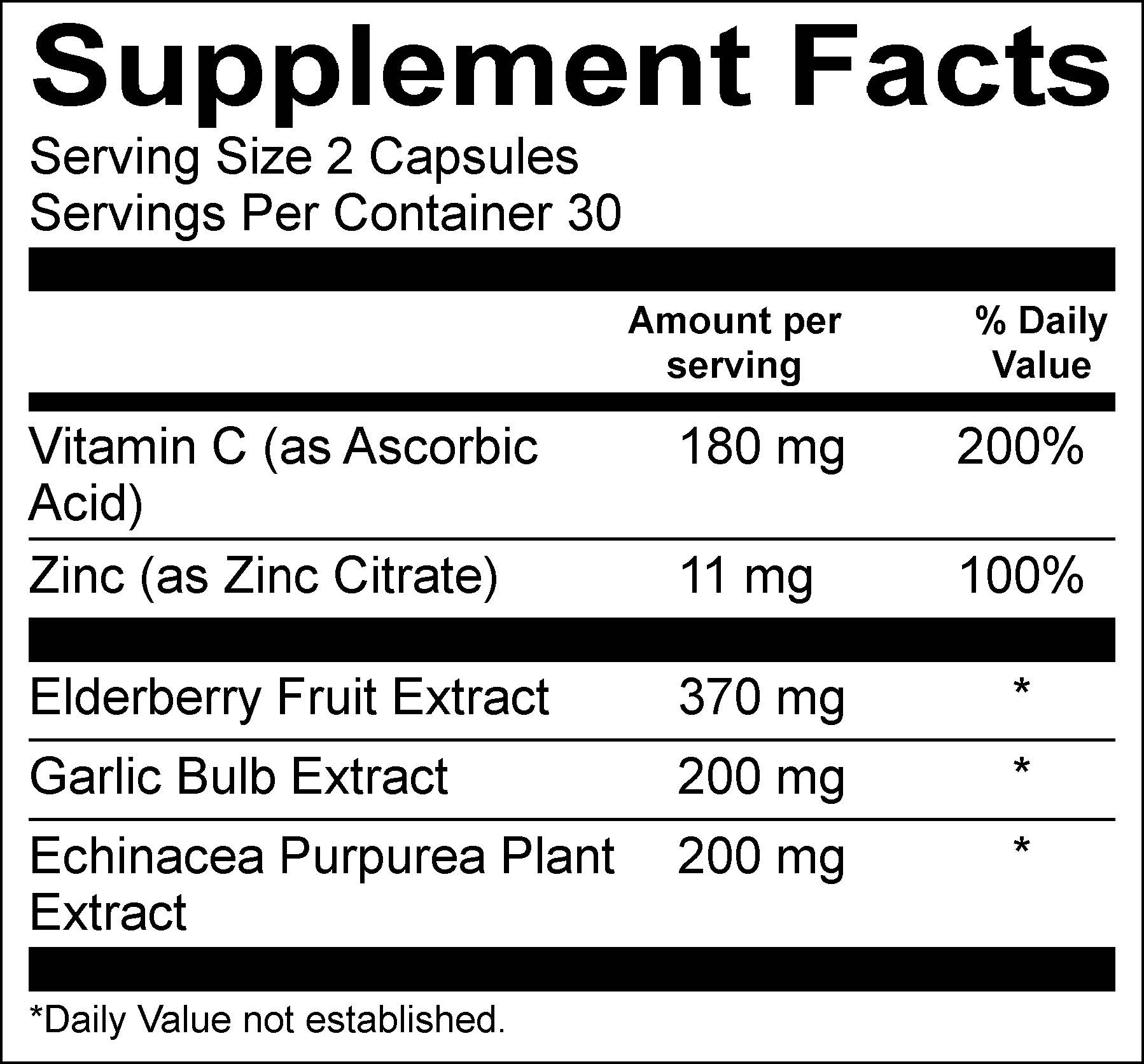 OTHER INGREDIENTS: Gelatin
(capsule), Rice Flour, Magnesium Stearate
Take 2 capsules each morning.
Back to Products